BDSM, consent and safe words
MalioThomas
If you are keen to get stuck into BDSM, however, the number one thing you need to be thinking about before getting started is safety and consent. Informed consent between individuals is known as SSC (Safe, Sane and Consensual) or RACK (Risk-aware Consensual Kink). "It's common practice for lovers who indulge in regular BDSM acts to introduce a safe word, which when spoken ensures that the current act stops immediately if things start to get out of hand," Annabelle says.
It could be a word with no relation to sex at all, such as 'pomegranate', but the important thing is that you both agree that hearing or speaking your chosen safety word signifies that all activity has to stop until the situation has been resolved.
Traffic light system
The traffic light system is a very easy-to-use and popular safe word system. Each colour communicates how you're feeling and what you want in the current context.
Red: means stop. Saying this tells your partner you want them to stop everything they're doing immediately. It should be used when you're not comfortable, things are getting too much, or you no longer consent.
Yellow (or amber): means slow down. Maybe you liked what they were doing but then it became a little too much. Yellow is basically saying "slow it down or reel it in a little bit". It can also mean you're reaching your limit, or are bordering on physical discomfort.
Green: means go for it. Use green if you like what your partner is doing, you feel totally comfortable, and you want them to continue.
Responding to a 'no' or 'stop'
If you're asked to stop, "you should always greet a 'no' or stop' with gratitude and acceptance," says bondage and fetish expert, Marika Leila Roux and CEO of Shibari Study, a globally run online course that teaches the practice of Shibari rope bondage.
"Saying 'no' can be very hard and any sign of frustration on the receiving end might compromise honest communication in the future. Showing positive reinforcement and acceptance when your partner finds the courage to express their limits and boundaries will encourage them to always communicate freely with you. This is important to protect them from feeling violated but also to limit the risk of you unintentionally violating them. Their ability to say 'no' is a beautiful gift, not a limitation!"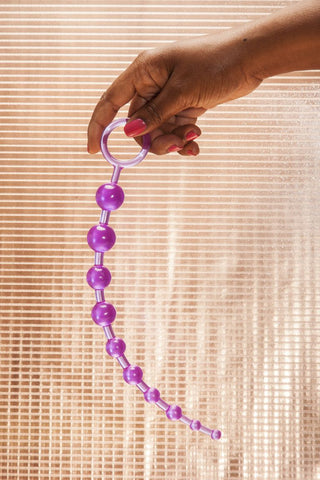 Consent
Marika says, "I cannot stress enough the importance of thoroughly educating yourself about consent and negotiations and making sure that your partners are sufficiently informed as well before engaging in any intimate activity involving power-exchange. Each partnership and context is different, and the methods used to negotiate and navigate a session consensually should be adapted to their unique needs and dynamics."
While everyone's needs are different, Marika has some general advice for negotiating boundaries and consent. "It is very important to learn how to properly and usefully negotiate with your partners. Seek first to understand, then be understood. Ask questions and genuinely listen to the answers from your partner. Seek to understand their genuine motivations and boundaries."
Don't rely on implied consent
"If you rely only on implied consent, there is room for misinterpretation. You cannot count on someone being able to read your mind any more than you should assume you can correctly read theirs. Cultivating mutual self-awareness as well as good communication skills is the key to successful and empowering experiences," she explains.
Be willing to speak honestly about your desires and boundaries
She says, "Don't be afraid to have a frank and honest conversation about desires, boundaries and consent with your partner/s. It is important to know your partner's unique views on BDSM, and their consent philosophy. Remember that consent goes both ways; it is important that everyone involved explicitly and honestly states their expectations, limits and experience. Be sure to discuss all of these things beforehand, especially if it's with someone new."